AP Computer Science Principles
Geographic Information Systems
Are you interested in a school-within-a-school, supportive learning environment? How about field trips, computers and technology? The NPHS DATA Academy brings together a small group of students and teachers who support each other and work together for three years. Focus is on career experience, technology and post-secondary planning.
This Pathway teaches you ...
Introduction and application of HTML and JavaScript

Visual Basic and game programming

Central ideas of computing, computer science, computational thinking practices, multidisciplinary connections and abstraction/analysis

Technology and environmental sciences through analysis of geospatial information and field work
Real-world opportunities through this Pathway include ...
Cohort model - school within a school 

Three-year, cross-disciplinary program

Support systems for student success in CP-level curriculum

Field trips

Guest speakers

Career-readiness support: resume writing, LinkedIn profile building, job shadow and internship search support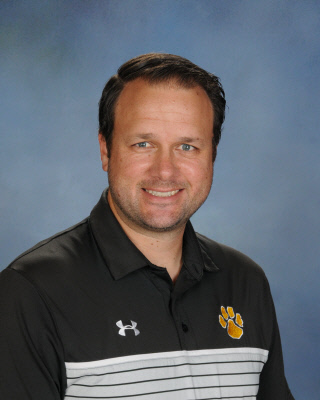 About the Pathway teacher
Mr. Martin has a bachelor's degree in Biological Sciences and a master's degree in Geosciences. He's been teaching at Newbury Park High School since 2008, where he's also been the coordinator of the DATA program for the past 10 years. He credits his team of amazing teachers, Leilani Alamillo, Debbie Dogancay and Katelyn Snyder, for their commitment to continuing to seek out new industry standards and educational platforms to ensure that students are learning up-to-date techniques and computer science processes that have current real-world applications.